Cryptocurrency is in the headlines yet again. In recent times, we saw many big corporate embracing virtual currencies. These have various advantages.
Therefore
, the coins are getting more acceptance by businesses and fans. The popular cryptocurrencies are Bitcoin, Ethereum, Bitcoin Cash.
Apart from them Litecoin, Ripple, Libra, and Tether, etc. are also gaining importance. However, Bitcoin is the most accepted among all the cryptocurrencies.
Bitcoin Crossed $15,000 mark, reached near $16,000
Bitcoin
has crossed the $15,000 mark and hobnobbed below the $16,000 mark last week and took a leap of 2.1%. It was the highest point for the cryptocurrency since the surge happened in early 2018.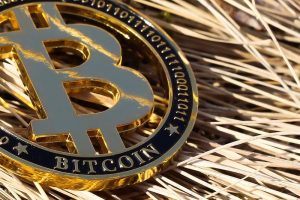 We may mention here a fact for those who are little new to Cryptocurrency-world. The highest point that Bitcoin has ever achieved was on 17th December 2017 when BTC reached to $19, 666.
The recent success of Cryptocurrency attributes to two factors, experts opine. One of the factors is the economic recession due to the COVID19 pandemic. The other one is uncertainty over the Presidential election in the US.
Bitcoin: #1 Asset of 2020
In the last few weeks, Bitcoin has been leading the group of top-trio assets of 2020. The standing so far is in this order – (#1) Bitcoin, (#2) Gold, and (#3) Silver. Bitcoin is now the topmost asset leaving (the precious metals) gold and silver behind. It has been leading the list in the last few months. Last month, we had informed about this in another article "
Bitcoin Ahead of Gold and Silver
".
The prominence of cryptocurrencies has been increasing day by day. More number of global corporate giants are jumping to the crypto market. Many others are using it as an alternative to traditional currencies. because of many advantages.
On February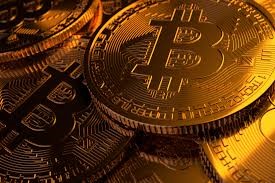 19, 2020, Forbes Released the 2nd Annual Blockchain.
50 List Of Companies Embracing The Technology Underlying Cryptocurrencies
. The enlisted reputed brands include Amazon, Google Microsoft, Credit Suisse. A few more are Citigroup and JPMorgan, BMW, etc.
We have also observed the entry of companies like Square, the Robinhood trading app. Paypal and DBS bank are other names in this context. The main reasons behind the acceptance of Bitcoin are its capabilities. Bitcoin can speed up business processes, bring transparency, and save expenses.
The trend is very favorable for Bitcoin now, as it was never before. It is performing very well since witnessing low points in 2018. The COVID 19 led economic slowdown has affected almost all countries and currencies. The sluggish world economy has affected all major and medium economies. This economic bane has become an economic boon for cryptocurrency. Bitcoin is marching ahead with increasing its value against the dollar. It has become the
numero uno
asset of 2020 way ahead of gold and silver. According to Crypto fans give credit to an encouraging economic situation. While the critics are terming it as a temporary phenomenon. As per them, it will subside after some time. Let's see what's happening!!!