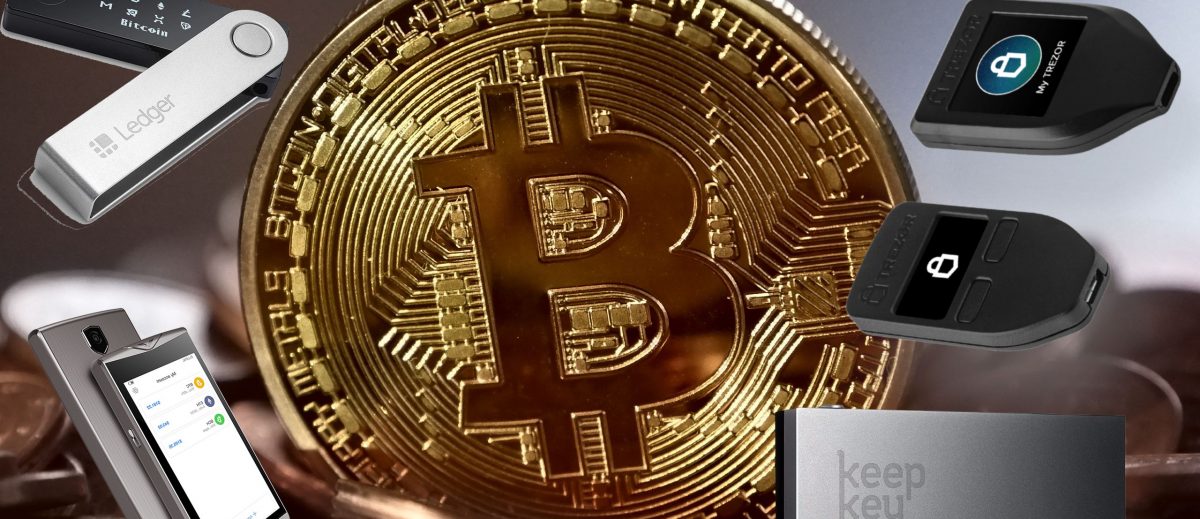 Comments Off

on List of 5 Best Hardware Wallets for 2021
When it comes to digital coins
mainly
crypto, safety is the biggest concern. The main reason for this is hackers and fishing websites everywhere. Due to which people are now inclined to use hardware wallets and store their holdings. Hardware wallets are devices embedded with private keys. You can use this to keep their crypto assets.
These devices are safer than phone wallets as they are not
directly
synced with the internet. So, in this article, we make a list of hardware wallets. Below are the 5 best hardware wallets which you can use to store your holdings.
1.
LEDGER NANO X
Developed by a Paris-based company called Ledger. Its production houses are present France.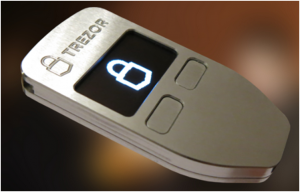 Whereas, the company operates through its offices in San Francisco. Ledger Nano X is
probably
the best hardware wallet available in the market as of now.
Price-
Currently, you will have to pay $119 for owning this wallet.
The weight of this product is 34g, and the size is 72mm × 18.6mm × 11.75mm.
The body of this device is stainless steel and plastic.
It contains a 100 mAh battery.
It supports Bluetooth connectivity. Therefore, this device is easily connected

to your smartphone and pc without any wire.
It supports

multiple

cryptocurrency storage.
The package of this product comes with few accessories. It has 1 USB C cable, 3 recovery sheets, a keychain for this device, and Ledger stickers along with the device.
Coins Supported-
Bitcoin, Bitcoin Cash, Binance Coin, Litecoin, Ethereum, Ripple, Monero, Neo.
2.
TREZOR T
This is another high-end model from Trezor and is which offers much more features.
Price-
$159, which is a bit high.
All features are the same as Trezor's one. Along with that, it also comes with a touchscreen instead of buttons. The device also supports more coins than the cheaper model.
It package comes with a seal over the connector. The box also comes with one Type C USB cable. You also get a recovery seed card and stickers along with the device. It also comes with a magnetic dock.
Supported coins-
It supports Cardano, Monero, Tezos, Ripple. Also, coins supported by Trezor One.
3.
LEDGER NANO S
This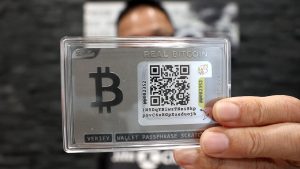 device is also from Ledger company and very popular in the hardware wallet industry.
Price-
The price of this product is $59, which is pretty affordable.
The size of this product is 39 × 13 × 4 mm, and the weight is only 5.9g.
You get support for

multiple

software wallets.
It supports 18 installable apps.
The package comes with similar accessories. It comes with 1 micro-USB cable, one keychain along with keyring. You also get one lanyard. The box also comes with a recovery sheet.
Supported coins-
This device supports 1184 coins in total. This includes Bitcoin, Litecoin, Monero, Ripple, Stellar, Dogecoin, Eos, Ethereum, etc.
4.
KEEPKEY
Keepkey might be the last hardware wallet on our list, but it is nothing less than the others.
Price-
The product costs around $99.
This device comes with an OLED display and is aluminum-made.
There's a KeepKeey hardware wallet in the package. You also get a USB cable, and, Warranty card. It also has a recovery card which you can use to write down hints.
Supported coins-
The wallet supports most of the ERC20 tokens. It supports major coins like Bitcoin, DASH, Litecoin, Ethereum, Dogecoin, etc.
5.
TREZOR ONE
Another best pick for hardware wallets is the Trezor One. It offers many amazing features and benefits to users.
Price-
It costs around $99.
The device is very sleek in design and looks great.
You can use this device with Mac OS x, Windows, and Linux.
Supported coins-
The wallet supports 1064 coins in total. This list includes Bitcoin, Ethereum, Bitcoin Cash, Litecoin, Tether, Stellar, etc.