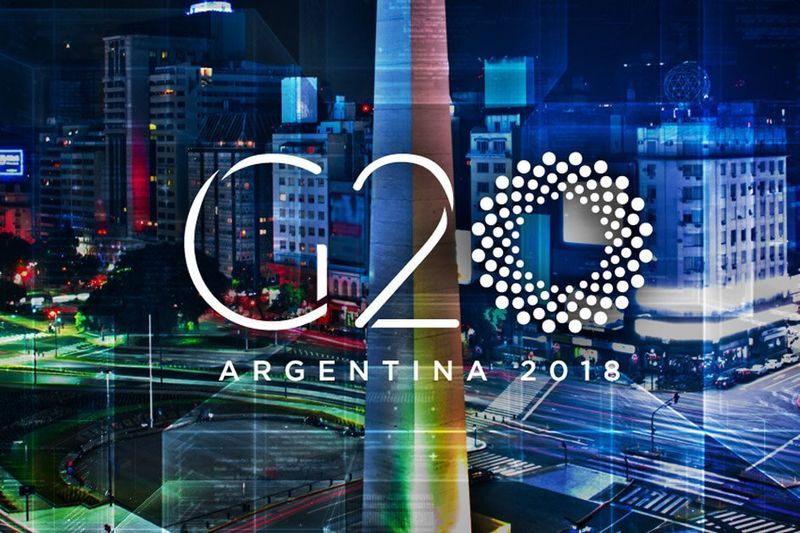 Reports have emerged that the G20 Summit is expected to deliberate on the Cryptocurrencies' and ICO Markets' activities in-depth. The Finance Ministers and Central Bank heads from the world's top 20 wealthiest nations will be paying attention to the emerging use of Cryptocurrencies as security. The G20 communique draft read in part "cryptocurrencies lack the traits of sovereign currencies." The communique suggests that the finance ministers and central bank chiefs from the most advanced countries in the world are already in consensus that the currencies are assets.
The summit being convened in Buenos Aires, Argentina is held in the wake of increased tax evasion by corporates and individuals who convert their wealth to Cryptocurrencies to evade taxation. The ICO Markets have seen increasing participation since the September 2017 debut. Hundreds of startup Blockchain technology firms have made tens of thousands of tax-free dollars ever since. In particular, Filecoin raised a total of close to $300,000 in its ICO venture.
However, the agenda of the summit-recognizing Cryptocurrency as assets-departs from the various regulators' mission of regulating ICO Markets and Cryptocurrencies for economic growth, investment protection and capital formation for startup firms. While some countries like China have banned Cryptocurrencies, India shows non-commitment in addressing the issue, the SEC of US, AMF of France and FCA of the UK have initiated a policy to make up the process of developing ICO markets and Cryptocurrencies in their respective economies.
Hosted by President Mauricio Macri. The G20 summit will be attended by leaders of about forty-five countries and regional organizations. The attendees will represent the US, Canada, Russia, China, India, Japan, France, UK, Germany, South Africa, Brazil, Indonesia, Turkey and South Korea. Additionally, the European Union (EU), African Union (AU) and the Association of Southeast Asian Nations (ASEAN) will be represented by their respective presidents. The G20 members are a powerful Economics and Financial coordination force in the world as they collectively generate 85% of the world's GDP and represent over 70% of the world's population. Formed in 1999, the G20 has been, over the years, adopting decisions to regulate emerging global issues from a global standpoint.
What To Expect
As per the draft communique, it is expected that the G20 will deduce that Cryptocurrencies are assets. With such a proclamation, they will advise Economic and Financial leaders to introduce regulations that are customized for the specific markets. The summit will, further, propose approaches to imposing capital gains taxes on ICO markets to raise public revenues. In so doing, the ICO markets and Cryptocurrencies will be accepted as an emerging business idea.
Not only will such an endorsement prompt China to lift the Cryptocurrency ban, but we are likely to see a future lift on the Cryptocurrency advertisement bans by Google and Facebook. Most importantly, the world will get clarity of Cryptocurrencies and the way they can be exploited for the economic benefit both in the macroeconomics and microeconomic spheres.
Finally, we are likely to see a timely conclusion on the part of the US House of Representatives Committee of Finance Subcommittee on Capital Markets, Securities and investment process of enacting laws to regulate this new industry. The prices of Cryptocurrencies are likely to surge to unprecedented levels following this "endorsement."