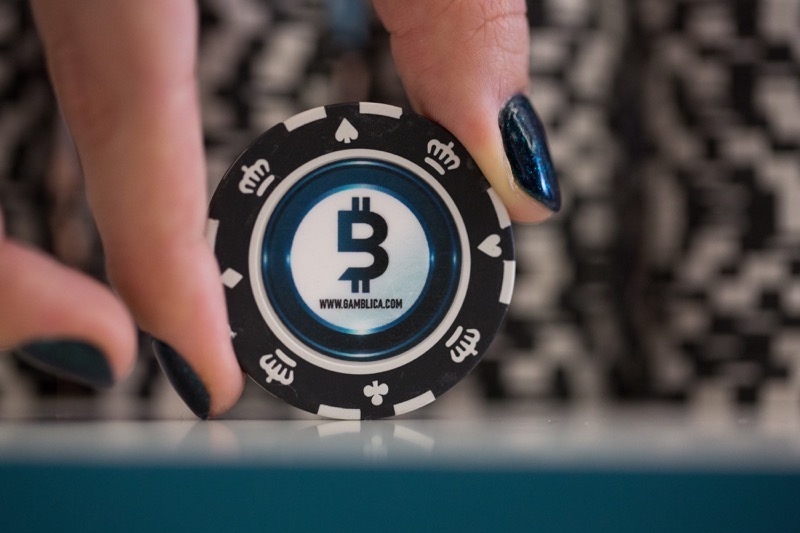 Gamblica is a Blockchain-driven platform that focusses gambling. It's a gaming platform that supports online gambling internationally. Gamblica gives people from all over the world an opportunity to gamble, irrespective of where they are from or how much they earn. Gamblica introduces a unique ecosystem with the aim of revolutionizing online gambling by making it scalable, transparent, and safe than we've ever imagined.
Gamblica creators have promised fair pay-outs, distribution of funds, betting slips odd calculation, card distribution, and random number generation. There are many reasons for investing in Gamblica by purchasing GMBC tokens. For starters, the online gambling market is ever-growing, no signs of slowing down in the near future. All payments within the platform are made with GMBC tokens only, which allows the token to grow faster.
Gamblica's Main Aim
Built by a group of gambling enthusiasts, Gamblica's main aim is to introduce convenience, safety, and increase transparency in the world of online gambling while eliminating fraud as well as location and income barriers. Gamblica wants to make it possible for all age appropriate and willing gambling enthusiasts to be able to do so conveniently and in a more pleasant environment.

Gamblica intends to eliminate gambling fraud, which has become a global problem, by providing an opportunity for each player to check and confirm casino algorithm. This project, unlike others in the same field, is under the leadership of seasoned gamblers. All they want it to improve the online gambling scene by getting rid of all the negative aspects associated with it.
Gamblica's Components
Gamblica is based on a decentralized smart contract system that integrates innovative IT solutions. When gaming on the platform, the casino cannot block your withdrawals or user account. The system allows low transaction costs and fast transactions irrespective of where you are in the globe. When it comes to making transactions, you will only be limited by the Ethereum transaction throughput, no other limits.

Any player can use the blockchain record and casino's public key to validate RNG. Another essential feature of the platform is its scalable universal system that allows cross-regional modification of the program. All these features are meant to increase fairness and transparency in online gambling. The Gamblica Blockchain supports a wide range of online gambling and gaming activities including online poker, sports betting, and casino games.
Conclusion
The online gambling world is facing a lot of problems. From poor personal data protection to problems with deposits and withdrawals, scalability, and high transaction costs, there's no shortage of flaws in the online gambling scene. Gamblica wants to remove all these inadequacies and make online gambling safer and more enjoyable for everyone.
Is it a good idea to invest in Gamblica? Well, the company is led by a group of managers with a lot of experience in online gambling. This has resulted in a lot of investor confidence. It's had to say for sure, but Gamblica seems to be headed in the right direction.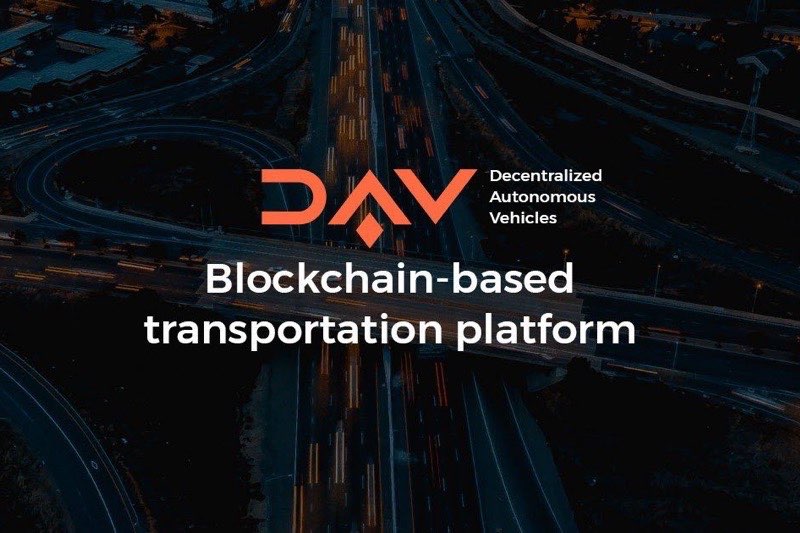 DAV is a transportation platform that works on the Blockchain technology. As an open-source software platform, DAV enables any individual to either purchase or sell services of autonomous transportation in a market that is fully decentralized.
DAV has been designed to consolidate in any kind of autonomous vehicles such as a car, ship or even a drone. This, in turn, gives these vehicles an opportunity to communicate, discover, and carry out business with one another using DAV as the digital currency.
The DAV Network ICO invites merchants who want to be part of a network of autonomous vehicles, which will definitely form the future of transportation.
The DAV Technology
As earlier indicated, DAV is a framework of a free, decentralized marketplace, open-source hardware, and an open-source software where any person can choose to either purchase or sell the autonomous transportation services using the DAV token.
The technology has been made up of three main components, which are listed here:
• Decentralized Discovery – DAV enables these uncontrolled vehicles to discover themselves, and even other clients and service providers that are close to them. Using a peer-to-peer protocol that does not operate with any kind of central server, DAV utilizes a decentralized node discovery. The nodes are instead listed in a distributed hash table that can be accessed more easily.
• Communication Protocol – This is the second component that makes up the DAV technology. For different transportation needs, DAV identifies a list of assimilated communication protocols. The communication is further subdivided into two main groups; off-blockchain communication that is carried out on P2P through the DAV Network's protocols.
The other one is the on-blockchain communication that is carried out by calling smart contracts via the events they have emitted.
• Trustless Cooperation Tools – This is the last component of the DAV Network. Through using an assortment of specialized smart contracts, DAV is able to achieve trustless cooperation between transportation service traders. These smart contracts allow multi-party contracts that exist between the seller, buyer and even at times, the insurer, and arbitrator. They are connected directly to the DAV token. Thus, they assure great financial resolution for the transactions that are done between different parties without the need of a pre-determined trust.
The Team
DAV Network is managed by a team of professionals. It is currently headed by Dr. Alan Messer who is the current Automotive Advisor. Before joining DAV, Dr. Messer was the General Motors' CTO. The Aerospace advisor is Dr. Scott Horowitz, who worked as an associate administrator at NASA and a space shuttle astronaut.
 Summary
In the end, DAV Network seeks to offer a fully decentralized system that is not under the control of any financial organization, company or government. This would be the best payment standard that can be used between automobiles and their supporting infrastructure.
DAV also enables an easy-to-verify ledger that contains historical data regarding the autonomous vehicles, their users as well as other service providers. It can even assist other service providers as insurers.
It also comes with a built-in smart mission contract that allows trustless cooperation between service providers and a number of vehicles.