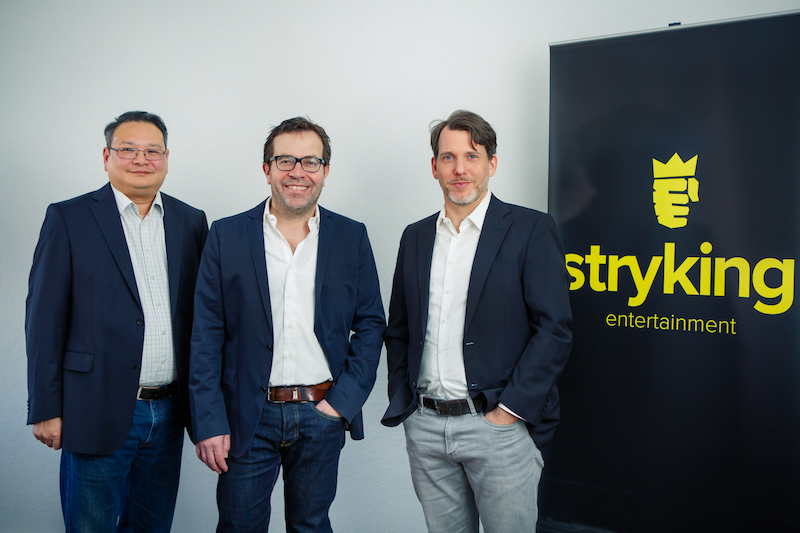 Strykz ICO Review
With the World Cup raging on, there is no doubt that football is the most popular sport in the world. Fans are not content with simply being spectators, however, they want to be part of the game. This has been made possible with the emergence of fantasy football, which football fans across the world have participated in for many years. Now, however, fantasy football is about to be 'blockchainized'. Let us have a look at the Strykz project and their Football-Stars platform.
What is Strykz?
Strykz is an ICO that aims to tokenize all fantasy sports, starting with football. The team behind the ICO already has an existing platform for this in place, called Football-Stars. The platform has won numerous awards, and the Strykz ICO is intended to take it to the next level. It is an attractive platform for people passionate about football, as many of them have a deep knowledge of the game that they want to put to the test.
Football-Stars is a platform where they can take on the role of coach and manager, create their own team of real-life football players, and compete with their friends and family. The outcome of the games is calculated based on the real-life players' performance statistics. However, the team behind Strykz have plans on allowing users to generate their own games so that they are not bound by traditional rules. This will allow the community to define the criteria for winning a particular game, as well as the costs of participating in it.
How does Strykz work?
The aim is to develop Football-Stars into a community-driven platform, where users generate the majority of the content. No longer will they be constrained by the leagues and games set up by platform administrators, users can put together their own leagues and games that others can enjoy. In return for contributing with the content of their own, they will be rewarded with cryptocurrency tokens.
These tokens can, in turn, be redeemed for additional platform features or real-life football merchandise. It is also possible to spend the tokens on participating in other user-generated challenges on the platform. The advantage of doing this is that users will be rewarded with more tokens for doing so. In essence, they can continue to play indefinitely. Being monetarily incentivized to play fantasy football and receiving merchandise in return for it is a dream come true for any football fan.
What are the key features of Strykz?
One of the main attractive features of the Football-Stars platform is that the developers offer is as a Platform-as-a-Service (PaaS). This means that other companies can launch it internationally, and thus spread it to other markets in other languages than English. The team behind the platform offers this as a way for businesses to save 70% on development costs, in exchange for purchasing a license. As mentioned earlier, users will also be able to monetize their contributions to the platform and be rewarded with tokens that can be exchanged for merchandise. A win-win situation for everyone involved.
bitcointalk Username: Ico Friends
My ETH adress:
0xcD3347Bd7595750473b2dC8d2F32f28a32C868b7