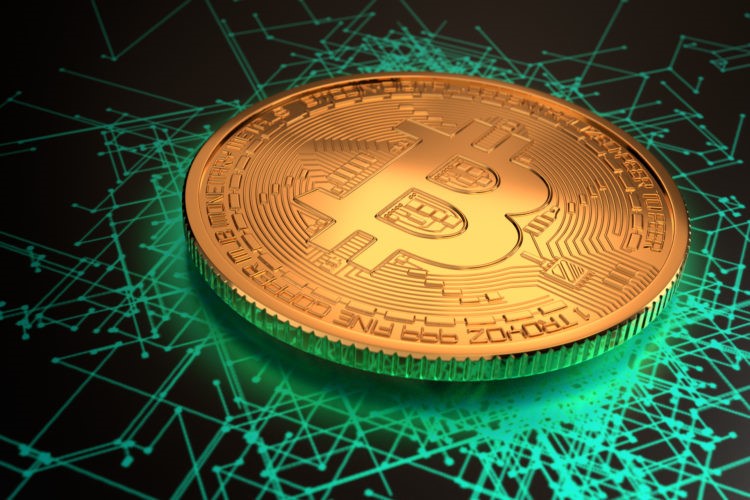 Finally, the much looked-for "CoinGecko Q3 2020 Quarterly Cryptocurrency Report" is out. The report portrays the state of the matter related to cryptocurrency with a thorough analysis backed by data. CoinGecko is known as one of the biggest and oldest crypto data aggregators. The company is in operation since 2014. At present, it tracks almost 5909 tokens from over 403 cryptocurrency exchanges.
Q3 2020 Quarterly Cryptocurrency Report
The Q3 2020 report reflects upon the important, illuminating, and, illustrious time that was for the growth of Decentralized Finance (DeFi).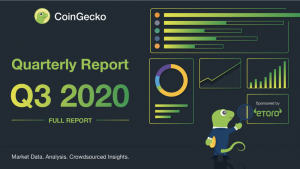 Q3 2020 was very fertile for the cryptocurrency as the total crypto market cap continuously uptrend these days except a minor dip in the mid-September. The period defines the course of growth in this financial segment.
It was the period when you witnessed an array of new decentralized exchanges becoming popular. Credit goes to Compound that initiated the yield farming trend way back in June. Decentralized exchanges keep on to on the rise at a very rapid rate than its counterpart, centralized exchanges.
Crypto is marching ahead
The crypto world is transcending with an unbelievable speed, and Yield Farming is one of the catalysts for this development.  Yield farming is the process of placing your assets to act across a range of Decentralized Finance (DeFi) protocols. The ultimate aim here is to get the best possible returns out of this financial arrangement.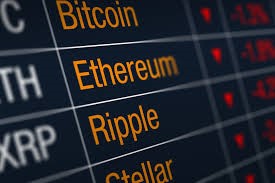 By using diversified strategies of different risk levels, it is possible to fetch a very high return of 1,000% Annual Percentage Yield (APY). This is the prime reason why Yield farming is gaining such astonishing importance.
At the end of Q3, capital inflow decelerated a little bit due to the lesser return from yield farming. Still, it is likely to maintain its growth trend so long as returns do better than the traditional markets.
The Q3 2020 Quarterly Cryptocurrency Report has brought insightful facts and figures on cryptocurrency and related operations. The key highlights of the report are described below.
Key highlights:
Q3 saw Market Capitalization growing at nonstop speed (by 31% or +$75b). This has happened, irrespective of the September debacle due to COVID-19 and the upcoming U.S. elections. These two factors reinstalled panic into the markets that resulted in 'sacrificing' of some of the achievable gains.
A marginal growth of (+8%) in the price of Bitcoin was reported in this quarter. On August 18th, the price of Bitcoin reached a new height of $12,272.
Q3 2020 witnessed capital inflow to the volume of over $9 billion. This was possible by getting thrust from the yield farming movement opportunities that get you lucrative returns. The quarter saw capital inflow to the Ethereum blockchain at its biggest ever amount since its beginning.