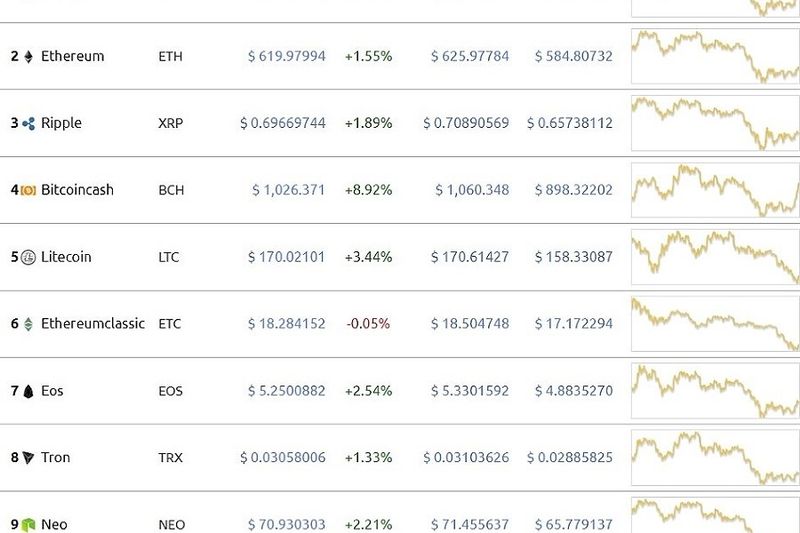 The dominant Cryptocurrency, Bitcoin, registered signs of improvement in the financial markets on Thursday's, 15th March 2018, afternoon trading session. Interestingly, this improvement is not precipitated by Google or Facebook withdrawing their ban notices on ICO trades: They have not withdrawn the ban. As Thursday's trade session nears closure, the Bitcoin is trading at $8,241.52 having achieved a high of $8,788.00 and a low of $7,682.00 in the second half session. Other Cryptocurrencies such as Ether, Bitcoin, Zcash, Dash, Litecoin, Monero, etc. just to mention a few are following suit and registering improvements in the second session: Having shed-off value in the morning session following damaging publicity earlier this week.
What This Means For Initial Coin Offerings
From the Investors perspective, 15th March 2018 afternoon trading session recovery is a promising indicator of future surges in Cryptocurrency coins and token prices. Appreciation of Cryptocurrency values signals investors to participate in ICO trade in financial markets, as the value of tokens/coins will increase leading to higher returns on investment.
Firms who are offering initial coin offering are skeptical about the future of their biddings. With the growing descent from quotas criticizing all Cryptocurrency related activities and many governments deliberating on the way forward in regards to policy formulation, the market is likely to experience more shocks. However, the resilience of the market is quite evident and more firms will consider this factor. Firms like Basic attention, Aragon, and Status Um have raised around $35 million; $30 million and 270 million in record times will inspire more firms to seek funds on ICOs. Most notably, FileCoin, a startup company raised $200 million through an ICO and similar success stores will encourage most forms to issue ICOs.
Additionally, the markets will experience more significant precautionary measure as investors become more aggressive in interrogating the firms' business ventures to determine their viability. Investors will not only be attracted to the possibilities of Cryptocurrency price surges in the future but also the businesses' structures. Internal organization, goals, mission, vision, budgets, location, targeted markets, and legal factors will complement the expectations in interest payouts as a factor to consider when investing in ICOs.
The firms will streamline their mode of operations to appeal to prospective investors. Just like the firms that bid their stocks in stock exchanges, these firms offering ICOs will formulate a code of conduct for themselves in anticipation of enactment of regulation laws by governments. These firms will be readily accessible to the public, and they will adopt a culture of openness.
What This Price Increase Means To Regulation Authorities, Google, Facebook, And The Service Industry
The matter of fact is that Google and Facebook services are dominant across regions and have billions of users globally subscribing to them. ICO market analysts had allayed fears that with the damaging bans, the prices of the crypto coins would crash leading to the collapse of ICOs. Investors, Business entities, business developers and financial analyst can now conclude that it is only the policymakers in governments who can directly determine the performance of ICOs in the coming days. Pundits purport that it is difficult to foresee the level of increase in trade volumes in ICO Markets, following intense public outcry for regulations, but one outcome is expected-increased activities albeit depressed.