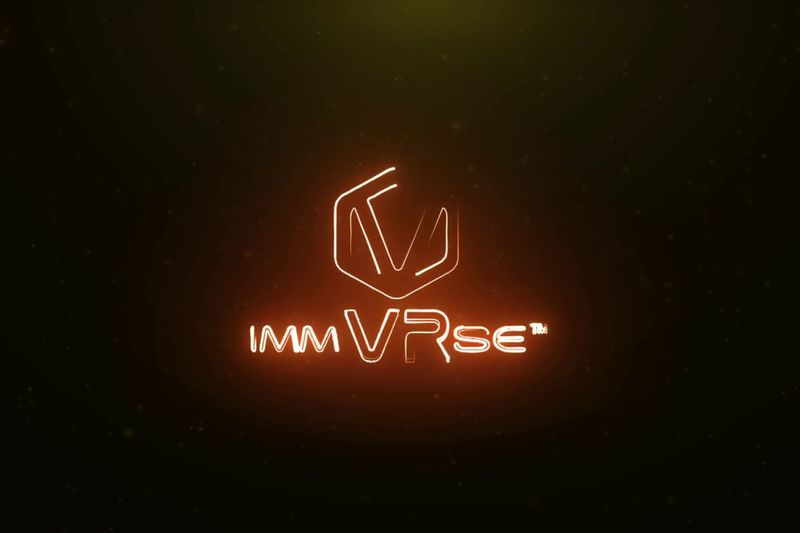 Virtual Reality came out a few years ago. Back then, most people didn't take it seriously, many actually never thought of it as more than just a cool toy for children to play with. But VR technology has morphed into something else, and it's now making inroads in the Blockchain. It's a whole new level of content creation, and the demand for 360˚ Virtual Reality content has skyrocketed. ImmVRse wants to fill the gap left by the massive lack of high-quality VR content in the advertising, gaming, viewing markets.
ImmVRse is a Blockchain-driven VR platform where advertisers, viewers, and content creators can share, trade, and distribute VR content using the IMV token. There are several blockchain-based VR platforms at the moment, but none of them can measure up to what ImmVRse is promising to deliver for Virtual Reality Content creators. All the available platforms provide content in 2D/180, and that doesn't do much to stimulate or encourage growth in the industry. ImmVRse wants to create a whole new ecosystem for VR consumers as well as content creators.
ImmVRse Goal
ImmVRse seeks to solve some of the biggest problems associated with VR industry at the moment. For instance, there's general lack of high-quality content in the Virtual Reality World. Tech companies such as Samsung, HTC, Sony, etc. have gone ahead to create some quality VR devices but these gadgets remain underutilized since there is not enough quality content to match their capabilities. In fact, most of these devices are only restricted to a few gaming platforms.
ImmVRse intends to solve this problem by creating a platform for Virtual Reality content creators to market and trade their handiwork. All transactions will be made via the IMV token, and content creators can collaborate to create good quality content. The platform is decentralized, meaning that brands, advertisers, and creators will all be allowed to share VR content. ImmVRse is the marketplace for the trading of VR content and is also the distribution platform for content creators. There are no geographical or regulatory limitations in the ImmVRse platform, which makes cross-border transactions easier and a lot cheaper.
ImmVRse Features
ImmVRse is a distributed, decentralized VR platform that allows advertisers, brands, and content creators in different parts of the globe to come together and create the best quality VR content. It's the first of its kind, at the moment; no other VR platform offers these features. This platform is scalable and as such, allows other types of media production such as 3D animation. However, the platform's primary focus is Virtual Reality/ Augmented Reality /Mixed reality. ImmVRse users will use the blockchain inbuilt Cryptocurrency known as IVR to facilitate transactions.
Conclusion
Two of the most disruptive technologies of the 21st century are Blockchains and Virtual Reality. ImmVRse combines these two technologies to facilitate the creation and distribution high-quality VR media productions and at the same time, creates direct employment of a large number of content creators. ImmVRse platform users really get to enjoy the best of both worlds.
bitcointalk username: Ico Friends