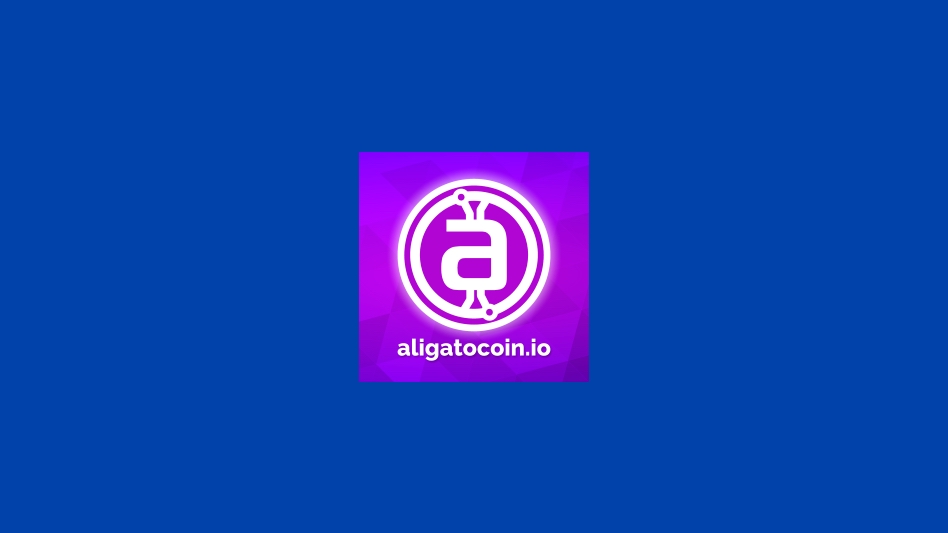 AligatoCoin ICO Review
Technological progress and innovation is moving along at a neck-breaking speed. We have gone from dial-up modems and brick-size mobile phones to wifi and smart watches in a couple of decades. Commerce is changing as well, and high street shops close as ecommerce stores take over the market. Even ecommerce itself has undergone many changes, and now several projects are aimed at utilizing blockchain technology to improve it. AligatoCoin is one of those projects, but what the team has put together goes above and beyond the blockchain. In this review we will look at some of the fascinating features Aligato offers, and how they all fit together to form a very ambitious project.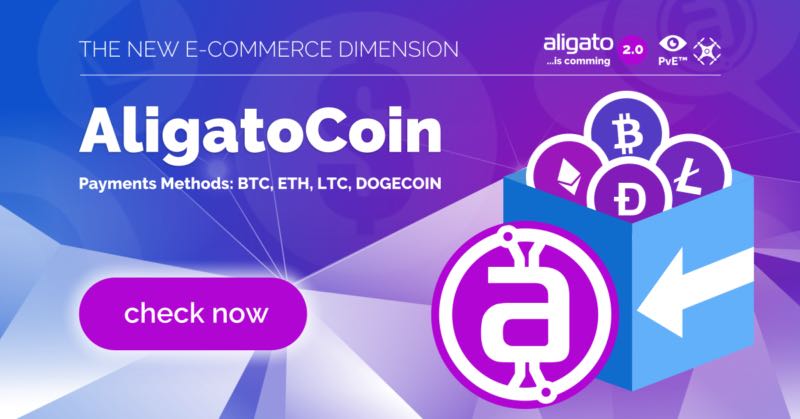 What is AligatoCoin?
Aligato is a very ambitious project that sim to revolutionise ecommerce. The features are many, and the technology that will be used on the platform is nothing short of cutting-edge. AligatoCoin will utilize blockchain technology, artificial intelligence, delivery drones, iris scanning for transactions, and much more.
Aligato's ecommerce platform
The team behind the Aligato platform wants to help usher in the next era of ecommerce. According to their white paper, ecommerce is an industry that is very adaptable in terms of incorporating new technology like the digital ledger system. Aligato wants to build an ecommerce platform using blockchain technology, in order to let users enjoy all the benefits that come with such a system. That includes full transaction transparency, added security, and faster and cheaper payments.
Aligato's artificial intelligence
Along with the benefits of blockchain technology, Aligato also wants to utilize the wonders of artificial intelligence to facilitate the ecommerce system. AI will be able to streamline customer support, marketing campaigns, and help analyze customers buying patterns. The AI will also enable the deployment of delivery drones, which we shall get to in just a bit.
Aligato's Pay via Eye system
One of the most interesting features of the Aligato platform is perhaps the Pay via Eye payment system. As the name implies, it uses the eyes of the customer to facilitate the transaction in a secure manner. This is not a groundbreaking concept, given that Samsung phones already have iris scanners and Apple's iPhones have fingerprint scanners and facial recognition software. But it has not been used for ecommerce purposes before. With blockchain transactions already being more secure than existing payment methods, the Pay via Eye system adds an extra layer of security for customers and merchants alike.
Aligato's delivery drones
Once an order has been placed and the payment has been made, it is time to deliver the parcel to the customer. Here Aligato is also very forward-thinking in their approach. By utilizing commercial delivery drones, they can automate the delivery process as well. Amazon has already rolled out test delivery drones across the United States, so this is not a completely new concept either. But the team behind Aligato has taken great care to research not only the technology, but also public opinion on delivery drones. Their white paper meticulously details the scientific research, as well as some of the risk factors that might be involved.
The key features of Aligato
The main concept of Aligato is to create a fully automatic ecommerce ecosystem that will help propel the world of ecommerce into a new era. In addition to the underlying blockchain technology, the artificial intelligence, the delivery drones, and the unique payment system, Aligato also wants to build warehouses that run on renewable energy. To further accommodate customers, Aligato will also introduce a digital wallet for them to store their cryptocurrency tokens in.The Proof-of-Stake also allows holders of ALC tokens to receive a portion of the profits made by the company.
– AligatoCoin bitcointalk ANN
– bitcointalk Username: Ico Friends