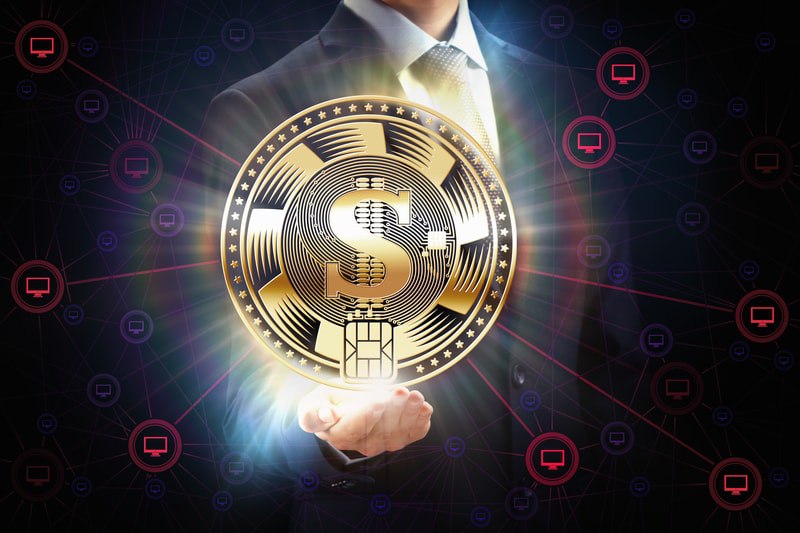 The Ultimate Guide To Cryptocurrency Exchanges
A cryptocurrency exchange is a special platform that offers a wide range of functions to users of a crypto network. Here you can exchange virtual coins between yourself and fiat money, buy and sell, and make money on the difference in rates. Unlike exchange offices, stock exchange participants get more opportunities in terms of benefits and functionality. Many services allow not only to carry out operations with cryptocurrency but also to store it on internal wallets. Below we consider the features of such sites, how they appeared and what types there are. Let's talk about the principles of the services and highlight the best of them in December 2018.
How did cryptocurrency exchanges appear?
The first exchange platform appeared on February 6, 2010, and was called Bitcoin Market. This service was a "breakdown of the pen" and had limited capabilities, therefore, representatives of the cryptocurrency community consider the "pioneer" Mt.Gox exchange, opened on July 17, 2010. Its creator is Jack McCaleb. As soon as he heard about Bitcoin, he immediately made an application and marked it on a special domain. Exchange Mt.Gox was the only service for the purchase/sale and exchange of virtual currency.
The innovation has interested a number of large investors, who have appreciated the potential of the cryptocurrency market. Every day the exchange gained momentum, trade activity increased, the demand for virtual currency increased. Already on the first day of the site appearance, it was possible to sell only 20 BTC, and in three months the turnover increased almost 10 times (up to 200 thousand coins). Each week, 50,000 BTC participated in the purchase/sale transactions, and a year later (in the fall of 2011) the daily trading volume reached 27.5 thousand Bitcoins.
How to trade a cryptocurrency
There are two types of exchanges: working with fiat money and pure cryptocurrency. If you choose a pure cryptocurrency currency, you will have to be puzzled by the question of how to buy a cryptocurrency for rubles or dollars elsewhere. This may be an exchanger or another exchange. Before you start trading cryptocurrency, you need to register and pass verification. There is no difficulty in registering and depositing funds. Verification is needed for withdrawal. It is sometimes a long process. Some sites perform automatic verification of downloaded document scans, others only manual.
The best cryptocurrency exchanges – rating
When choosing a stock exchange, it is important to focus on proven services that differ from a position of reliability, security, trading volume, and other factors. We select the TOP-5 exchange platforms in the CIS with the best performance:
Binance.com is a convenient exchange platform with a choice of Russian interface. It offers a large selection of currency pairs, small fees are charged for depositing and entering money. The service has been operating since 2017, and the main office is in Hong Kong. The current bidding technology allows processing about 1.5 million orders per second. Features of the exchange – the leading position in terms of trading volume, low commission per transaction (0.1%), support for popular virtual coins, the presence of an application for mobile devices, the lack of payment for entering cryptocurrency.
Exmo.com is a marketplace loved by many Westerners. It has been operating since 2013, which is additional evidence of its reliability. There are high-security requirements, low transaction fees, a large selection of options for depositing and withdrawing funds from the account. Internal transfers take a few seconds, and transfer of money to the EPS or card takes place within half an hour.
Livecoin.net is a large stock exchange that is in demand among residents of Western countries. It has a convenient interface, allows you to withdraw money in dollars and rubles, has the necessary set of currency pairs (about 200) and an increased level of user protection. The commission for the operation is from 0.1 to 0.2%.
Yobit.net is a convenient exchange platform that supports a large selection of currency pairs (over 1000) and offers users wide functionality. Here you can trade virtual coins that are at the stage of primary placement. Features – almost instant deposit and withdrawal of money, the availability of rare virtual coins, a small commission payment (up to 0.2%). Provides two-factor protection and bonuses for traders.
Poloniex.com is a time-tested stock exchange established in 2014. Due to its reliability and development, it quickly became a leader and became one of the most popular platforms among users of a crypto network. More than 45,000 people are registered here, and the turnover exceeds $ 350 million per day. There is a large selection of currency pairs (over 100) and a wide selection of convenient tools.