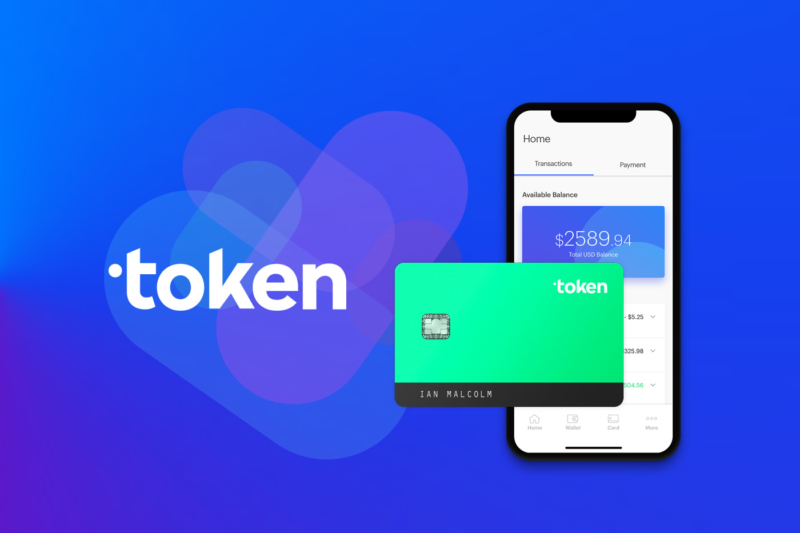 Card Review: TokenCard
In order for cryptocurrencies to be widely used and used, they must be easy and understandable to use, like ordinary money. Over the implementation of this direction, there are a lot of projects that create a lot of opportunities to use cryptocurrency. But perhaps the most important moment in the popularization of this sphere will be the provision of the opportunity to pay for goods with a credit card on which cryptocurrencies will lie. One such project is TokenCard (TKN).
TokenCard is a debit card and mobile app that runs around the world on millions of payment terminals / ATMs, which allows holders to use their real-time digital assets in the real world as real money. A card that allows its holder to spend ETH and other ERC20 tokens using a smart wallet contract.
What can you hold?
Users independently decide which tokens based on the Ethereum platform they would like to spend, and they will be able to set a mode in which several currencies participate in any transaction at the same time. Since the beginning of the project, the development team's own token (TKN), Etereum (ETH), and eight other tokens are involved in it: REP, MKR, DGD, MLN, GNT, 1STб and SNGLS.
Contract Wallet
TokenCard users will be able to create their own wallet on the basis of a token contract and join the platform or provide such an opportunity to already existing wallets. The purse of the contract will act as a bank account on which funds are kept, and which provides security parameters, but all this is under the control of the user.
Mobile app
The mobile card application aims to eliminate the need to bind to a traditional bank account. The application allows users to manage their tokens, control costs, conduct transactions, and distribute tokens depending on each purchase they plan to make. The user can, for example, configure the card so that within any transaction 5% of funds are used in Etereum cryptocurrency (ETH), 40% in DGD and 55% in SNGLS.
Also, the Token Apps token application is the main tool for interacting with the wallet. The application manages the wallet and provides users with the ability to access their token portfolio and manage their own debit card.
Main features
It is difficult to name any features of this project. At its core, it is similar to how payment is made for services by conventional bank cards. But perhaps there is one difference. All processes on the card are controlled by smart contracts. Now we will try to explain how this happens. Suppose on your card, there are some tokens, the cost of which is equal to 2 dollars. You need to pay for the purchase – $ 100. When making a payment through the POS terminal, you will be charged 50 tokens + transaction fee from your account. The maximum commission of TokenCard is 1.5%. It is also worth noting that the activity of the team is not particularly happy because so far the project has not yet been launched. And in these market conditions, when there are a number of projects offering similar functionality, it will be much harder to make a breakthrough.
Original TKN token
TKN cryptocurrency is a digital token that is part of the TokenCard project. This project began one of the first to develop a technology that would allow paying for cryptocurrencies using debit cards. Work on TokenCard began about a year ago, in May 2017.
The TKN Asset Management Agreement provides for the accrual of 1% of the payment amount on a debit card using tokens from other issuers. For users who use TKN tokens when making payments, no fee will be charged.