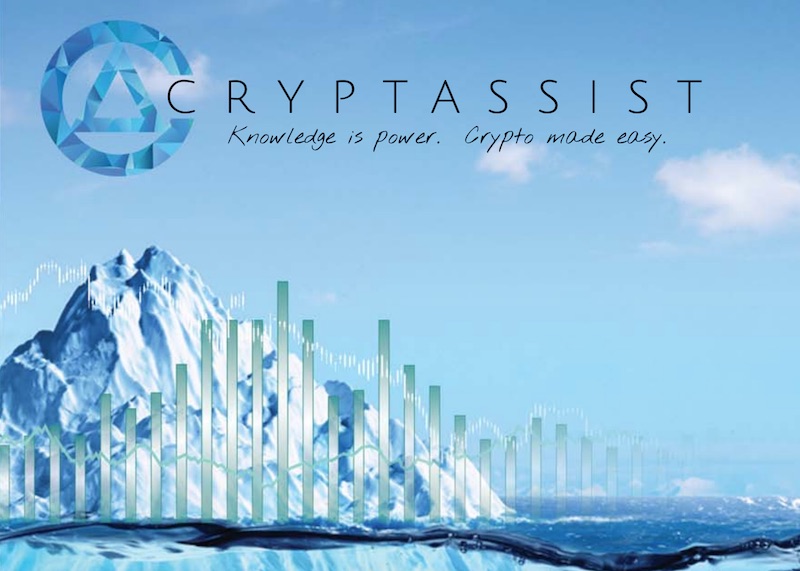 Cryptassist ICO Review
Cryptocurrencies are still somewhat of an intangible substance to most people, despite digital tokens having been around for almost a decade. The many new technological concepts and slang words being thrown around in the crypto community make it difficult for the layperson to get involved. Many are also apprehensive because cryptocurrencies are still not in wide use on the high street yet. Quite a few ICOs have attempted to address this problem by offering cryptocurrency payment cards, and easy-to-use trading apps. But few have managed to put everything together in one place.
What is Cryptassist?
This ICO is definitely one of the most ambitious ones around. The team behind Cryptassist wants to create a one-stop hub for everything related to cryptocurrency. That includes exchanging, trading, education, collaboration, communication, gaming, and, of course, spending. Cryptoassist is a platform that will comprise of no less than 25 different apps, so users will have access to virtually all aspects of cryptocurrencies.
Cryptassist Debit Card
The Cryptassist debit card will have the same utility as a regular Visa/Mastercard, but with the added benefit of being able to store 50 of the most popular cryptocurrencies. When the debit card is used to make a transaction, the Cryptassist application automatically converts the cryptocurrency to fiat money.
Cryptassist Exchange
Naturally, Cryptassist also comes with its very own cryptocurrency exchange, that will allow users to make conversions into different cryptocurrency tokens.
CryptoGo
Similar to Pokemon Go, CryptoGo is an augmented reality game in which players can discover hidden cryptocurrency tokens in their environment. It is meant to entice more people to join the world of cryptocurrency, as they will actually earn the tokens they find.
Multi-coin block explorer
This app is essentially a search engine that allows users to find the transaction histories of multiple coins at the same time, rather than having to search multiple blockchains individually.
Cryptassist OTC
The platform also comes with a feature that helps eliminate risk for cryptocurrency traders. Cryptassist OTC is an escrow system that helps out people trading in altcoins.
Cryptstarter
Crowdfunding is a great way to kick-start projects of any kind, and Cryptassist comes with its own crowdfunding tool called Cryptstarter.
Cryptassist Freelancer
In addition to crowdfunding, project developers using Cryptassist might also want to hire freelancers for a particular project. The Cryptassist Freelancer app allows for just that.
Trading Tools
Trading in different cryptocurrencies will also be made much easier with the trading solutions offered by Cryptassist. With tools that make calculations on behalf of the trader, even beginners will be off to a good start.
CTA Tokens
All the apps and features of Cryptassist will be based around the native CTA utility token. Users of Cryptassist will pay for the various services using CTA tokens, and freelancers or players of CryptoGo will be paid in CTA tokens as well.
Conclusion
Crypassist is genuinely an exciting project. Having so many tools gathered in one place will make entering the cryptocurrency industry infinitely easier for beginners. More experienced crypto-fans will also find this to be an intriguing and helpful tool. Although we only covered some of the interesting apps in this review, there are many more exciting features for you to explore if you decide to invest in the Cryptassist ICO. From a business perspective, it will also be interesting to see how well competing for blockchain projects will fare against Cryptassist. Although many of the features in Cryptassist, like the debit card and the exchange, are present on other cryptocurrency platforms, none have managed to pack this many different apps into one single platform. This is ultimately what makes Cryptassist so impressive.
bitcointalk Username: Ico Friends