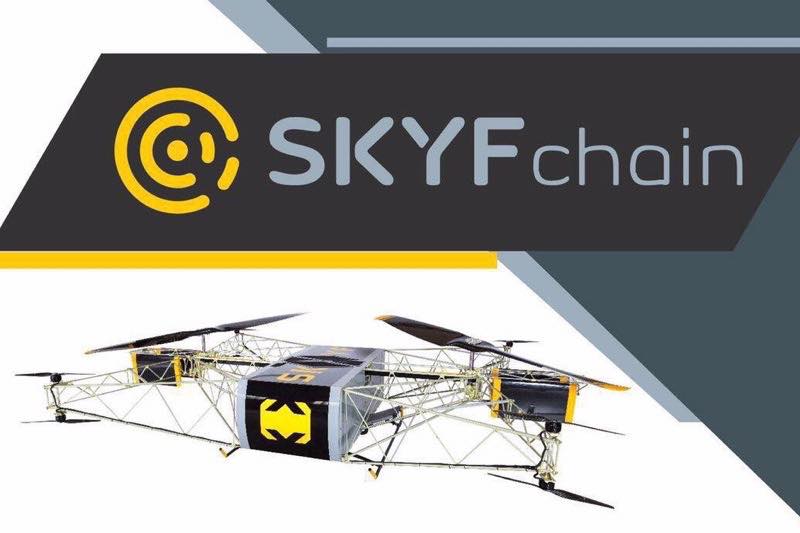 SKYFchain Review
Blockchain technology is set to change the way we do things. It started with the financial industry; you know Bitcoin, Ethereum, and other Blockchain based platforms that are changing the way we store our money, move funds, and make transactions. Moving on to the latest victim of the Blockchain disruption, the Cargo Robot sector. SKYFchain is the first global Blockchain-based B2R (Business-to-Robot) platform that applies to all cargo robotic sectors.
SKYFchain is owned by SKYF, the first ever-heavy industrial freight drone that can take off and land vertically. The SKYF heavy cargo drone has many use cases, but the most common ones are emergency relief distribution, logistics, and agriculture. SKYFchain seeks to create a platform where all the data relating to drone operation can be stored, verified, and shared. The platform, launched with ICO, will be used to finance the cargo robot industry.
SKYFchain Goals
The SKYFchain Blockchain has a number of objectives, but most importantly, the platform will be targeting the integration of all critical information for all players in the market. This platform will have distributed records shared on the platform and will be the source of verified data relating to drone operations. Some the drone data that will be available on the SKYFchain platform include drone routes, mission plans, operation license info, pilot data, maintenance history, and drone specs.

The ledger will also be used to verify details such as the route and the permissions to operate the drone before it takes off to ensure safety compliance. Therefore, the SKYFchain platform will also be used to make the drone cargo industry safer, that qualifies as one of the company's objectives too. When it comes to SKYF drones, SKYFchain reserves the rights for operations and support, verification, and mission planning.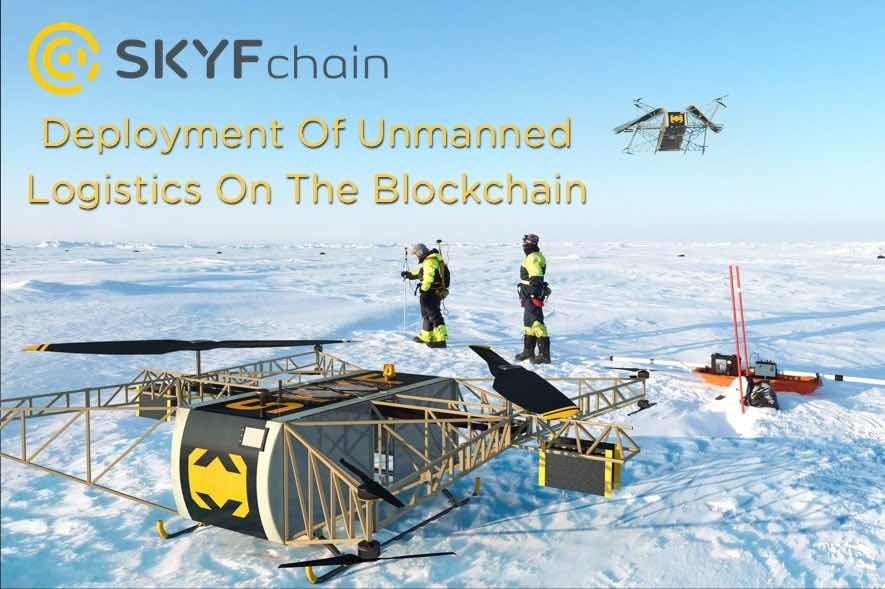 SKYFchain Components
The SKYFchain platform uses the SKYFT token, the platform's inbuilt Cryptocurrency, for all transactions within the network. The amount of SKYFT tokens is fixed, and all token holders are entitled to 70 percent of the earnings made on the platform. SKYFchain uses a smart contracts system to provide comprehensive information and substantive control over the assets to users i.e. people and institutions.
One of SKYFchain's most important component is Blockchain. The Blockchain provides an inbuilt smart contract system that provides necessary data and gives the users a reasonable level of control of their investment. The platform wants to create a new airborne cargo drone industry and after that, introduce seaborne and ground-borne cargo robots into the platform. If successful, the SKYFchain platform will eliminate man as the intermediary in drone cargo industry.
Conclusion
SKYFchain looks promising. It will revolutionize the airborne drone cargo industry and open it up for everyone. There are a lot of reasons for investing in this blockchain. For starters, it's unique. One of a kind. The SKYF drone is already making it big in the industry, and it can only get bigger.
Bitcointalk profile link
Bitcointalk username: Ico Friends