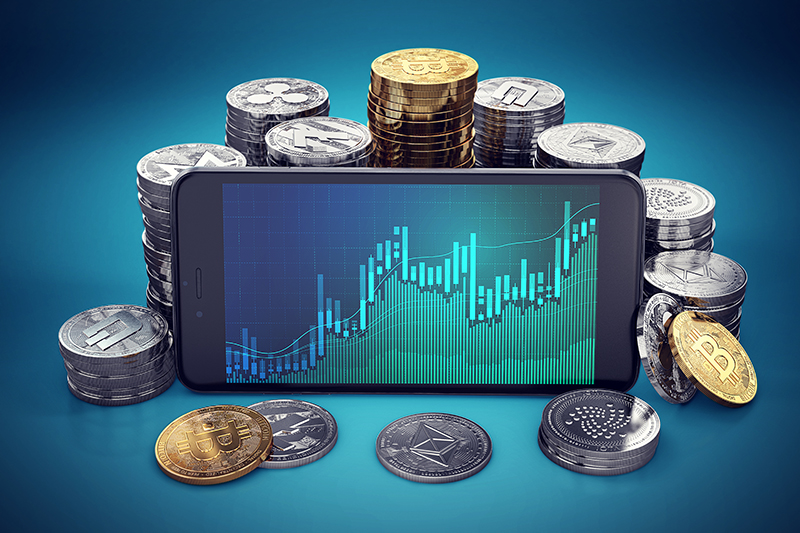 Should you purchase cryptocurrency?
While the people of the "old school" carry their savings to the bank in order to place them on deposit at a meager interest, the more advanced invest their money in the cryptocurrency, since they are well aware that this asset will bring a good income that no other investment asset will provide.
Suffice it to recall 2009, when investors who believed in Bitcoin bought it for a few dollars, or even cheaper. Today they have billions of dollars in their accounts, and the rate of Bitcoin has grown thousands of times compared to its original value.
Many of these cryptocurrencies are much more affordable for purchase than Bitcoin. It is in them worth investing your money, but you should not forget about the risks. After all, some cryptocurrencies have appeared today, and tomorrow they can also simply and quickly disappear, bringing to the investor, albeit minor, but still losses.
Which cryptocurrency is best to invest in?
You have the means to invest in cryptocurrency. This is great, only now you have to decide which cryptocurrency is worth investing in. After all, it is no secret that investing in cryptocurrency is not only a possible income, but also no less risk. If you are just starting your way to invest, and you have enough money to buy the most popular cryptocurrencies, it is best to focus on digital assets in the top 10 by capitalization.
They are more expensive, but at the same time, more stable, and their price will not collapse as sharply as it can happen with no one known altcoin. Make a choice in favor of the most popular crypto active assets – Bitcoin, Ethereum, Bitcoin cash, Lightcoin, Dash, Ripple.
And investing in cryptocurrency is not too risky?
Any investment activity is risky, and the purchase of cryptocurrency is also no exception. However, even when you place money on a deposit at a bank, no one will give you guarantees that your bank will not go bankrupt tomorrow, and you will not have to take a long line of depositors to receive funds from the deposit guarantee fund, which will take more than one month.
As for the risks of investing in the purchase of cryptocurrency, the investor himself can reduce these risks to a minimum if he does not invest all the money in the purchase of one cryptocurrency, and distribute them among several assets. In addition, he should be able to determine the best time to buy an asset, as well as its sale, and analyze the possible development of the market situation.
Do not assume that having bought a cryptocurrency once, tomorrow you will wake up as a millionaire. You need to keep a hand on the pulse of the market, not to panic at a time when the value of your asset is sharply reduced. Remember – a fall in the value of a cryptocurrency is always replaced by its growth if we are talking about crypto active assets that are in the top 20 by capitalization.
Any other reasons?
The popularity of Bitcoin led to the emergence of other cryptocurrencies. Sometime later, after the appearance of Bitcoin's, other similar systems began to appear. Nowadays, people who want to invest in non-traditional assets have a large choice in this market, because now you can find a dozen strong and fast-growing Bitcoin competitors on the exchanges.
Especially among Altcoins (as all cryptocurrencies that are different from Bitcoin today are called), I would like to highlight DASH and ETH. For 2016, the courses of this "digital money" increased by 12 and 8 times, respectively. The difference compared with even Bitcoin is huge: probably, not a single asset of the world brought in the past year the same profit as altcoins.