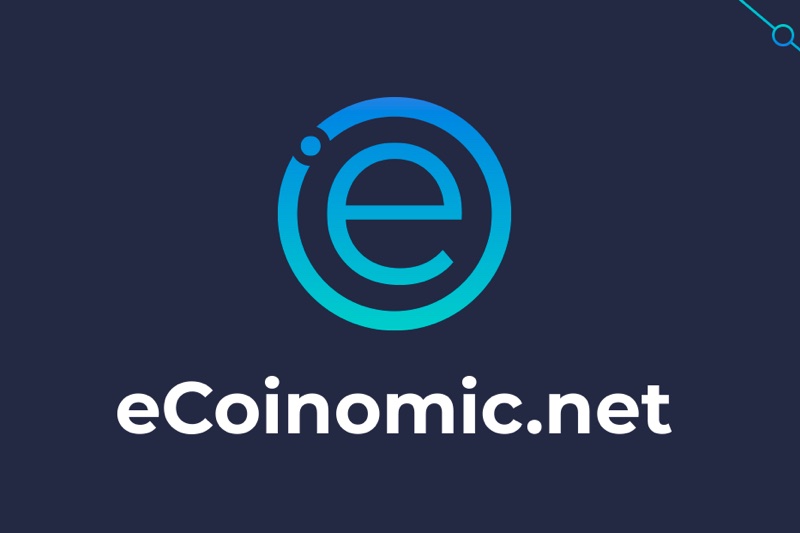 eCoinomic Review
One of the main criticisms that have been leveled against cryptocurrencies by the likes of Warren Buffett is that they have no intrinsic value or utility. They are essentially seen as symbols rather than assets. One of the symptoms of this lack of intrinsic value is the volatility of the cryptocurrency market.
Many coins and tokens rise and fall in value rapidly and frequently. In response to this criticism and volatility, several projects have launched asset-backed cryptocurrencies. This means that cryptocurrencies are backed by diamonds, gold, oil, or any other traditional asset that can be traded on the international market.
Still, cryptocurrencies are seen by many people outside of the crypto-community as inferior to fiat money. That makes the eCoinomic project so much more interesting, as this ICO flips the entire narrative on its head. With eCoinomic, fiat money loans are backed by cryptocurrencies as a security – not the other way around.
The team behind this ICO have taken a look at the market for secure loans and found a way to utilize blockchain technology to make it more accessible to holders of cryptocurrencies. Currently, holders of cryptocurrencies are often restricted in their ability to spend their money, as only a select few places accept tokens as legal tender. However, many financial institutions are now in the process of researching and developing their own blockchain-based platforms and services, which will ultimately make cryptocurrencies more mainstream. eCoinomic wants to capitalize on this development, by opening up the loans market to users of cryptocurrencies.
Digital assets offer a new low-risk instrument with high profitability that can be utilized by financial institutions. This new project is described as being ideal for family offices and other mortgage providers. The team behind the project have been working together since 2001 and is made up of Fintech experts who have decades of collective experience in software development.
How does it work?
The eCoinomic platform will allow holders of cryptocurrencies to find lenders of fiat money, and take a loan in fiat money by using their cryptocurrencies as a security for the loan. The loan agreement between the two parties will be using a smart contract to provide them with maximum control, transparency, and flexibility. The benefit for the loan-takers is that they can both use their cryptocurrency tokens to access fiat money, and still technically own their tokens. If the value of the tokens rises during the course of the loan period, the loan-takers will still profit. Similarly, the lenders will be able to rest assured that the fiat money they have lent out is backed by cryptocurrencies of a similar value.
The majority of the tokens (81%) sold during the ICO will be used by eCoinomic as a reserve, which will cover any disputes or accidents. On top of all these benefits, the blockchain-based platform will of course also enjoy the added benefit of operating on a decentralized network that protects the data and anonymity of its users.
bitcointalk username: Ico Friends