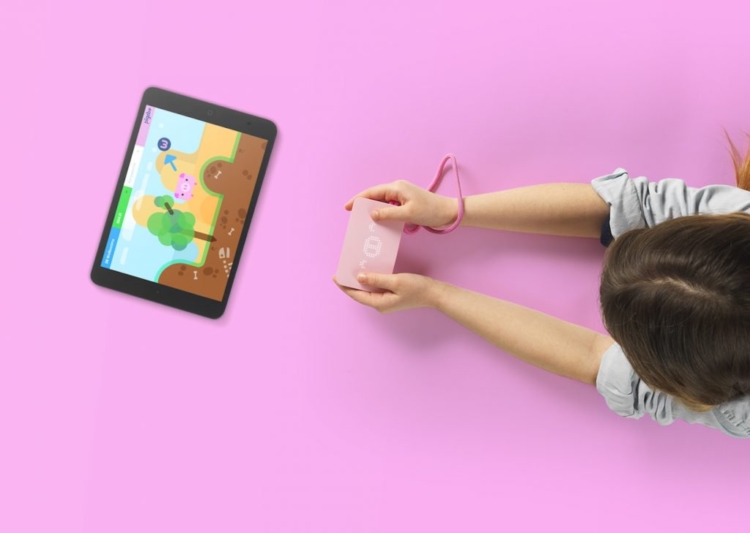 There was a time when children would read comic books.There was a time when children would save up spare change in their piggy banks.
Both are things of the past now, it would seem. The comic books have been switched out with iPads, and the piggy banks have now also been digitized.
Cryptos for kids?
Pigzbe is an app that works like a digital piggy bank, and is now available for children over the age of six years old.
The brain behind the app belongs to Filippo Yacob, and the aim of the project is very much the same as the old fashioned physical piggy bank: teaching kids about money.
As with other cryptocurrencies, Pigzbe works with tokens that children can store in their digital "piggy wallet".
The tokens, based on blockchain technology, are called Wollo and can be purchased by adults as well – if they invest in the official ICO.
Wollo is the first cryptocurrency targeting children specifically, and the reactions to this invention have so far been mixed.
Some parental groups have pointed out that it is not an appropriate way to teach children about money, whilst cryptocurrency enthusiasts have noted that it is no different from an actual piggy bank.
Family-friendly ICO
Given that Pigzbe and Wollo are part of an official ICO, it means that it is of course also available for adults.
The family-friendly piggy wallet can be used by parents to reward their children for good behavior, or for doing household chores.
The tiny transactions are usually around one to three cents, so in essence the same as would go into a physical piggy bank.
Furthermore, the advantage Pigzbe has over other piggy bank apps, is that it does not charge the same transaction fees.
The founder of Pigzbe highlights the importance of teaching children about finances early on, to prepare them for adulthood later on.
The project was inspired by being unable to find a suitable piggy bank app for his own son, which would allow for tiny transactions.
How does it work?
As opposed to other apps, the Pigzbe app for children is more complex and immersive than the adult version, which has a simpler interface.
The aim of the app is to encourage giving small amounts as gifts, as well as to turn saving money into a fun and engaging game.
The children's version of the app will include a pink controller that allows them to receive notifications from their parents and other relatives.
The parents, meanwhile, will have access to a black controller with which they can store the Wollo tokens offline.
The app also comes with a Wollo Card, which is a digital debit card that can be used in both online and offline stores to redeem the tokens for products and services.
As with any other online activity, Pigzbe comes with parental controls that allow them to restrict access to adult content.
Finally, the Pigzbe app allows for more transparency. Parents are now in full control of how much money their children have and what it is being spent on.
What do you think about cryptocurrencies for kids? Leave your comments below!