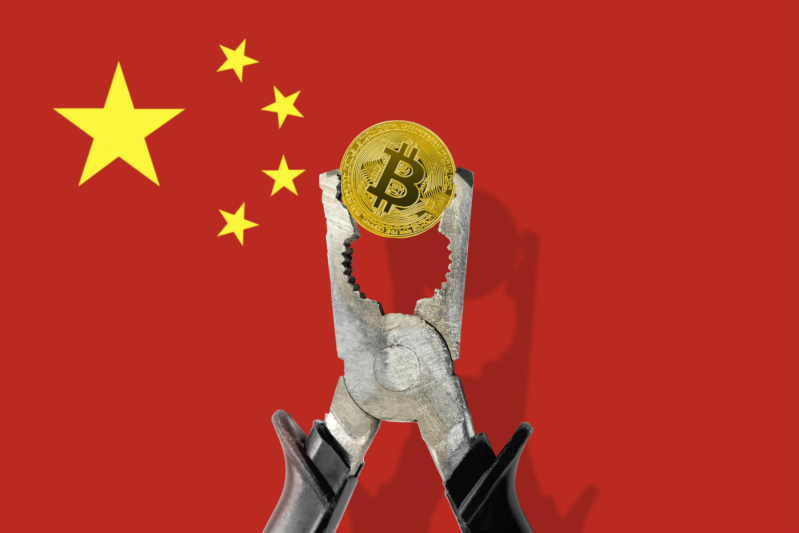 Blockchain and cryptocurrencies have been around for what seems like forever, and yet governments around the world have only begun to pick up the ball last year.
There is still a lot of confusion surrounding blockchain and the community that is working with it, which has resulted in several political knee-jerk reactions.
More crypto-crackdowns in China
Whilst regulators in various countries have begun setting up stricter limits for ICOs, cryptocurrency exchanges, traders, and miners, there is one country that takes a much harder line than the others.
That country is the People's Republic of China.
Not only has the government placed restrictions on ICOs, they have issued a complete blanket ban on anything related to cryptocurrencies.
Chinese citizens have expressed an incredible enthusiasm for blockchain technology and cryptocurrencies in general, but it would seem that the more interest they showed, the more restrictions the government placed on them.
A series of shutdowns
Miners of cryptocurrencies have had their computers confiscated, and this is not without reason.
Given the incredibly large coal reserves China has, the government is able to subsidize electricity for its citizens.
As anyone with knowledge of crypto-mining know, the process of mining requires a lot of energy.
Hopeful miners have attempted to capitalize on the government subsidization of their electricity, but it has been shut down.
Last year, the government banned fundraising (ICOs) related to blockchain projects, as well as some of the cryptocurrency exchanges.
Early this year, the turn came to peer-to-peer (P2P) and similar trading networks, which were shut down promptly.
Offshore exchanges were not saved either: just a month later, the government shut them down too.
The bans are not just limited to the traders and miners, however.
Even entrepreneurs looking to produce new solutions based on blockchain technology are being shut down.
Just this month, an entrepreneurial event in Shanghai was shut down by the government to prevent the spread of ideas related to the blockchain.
What these bans and shutdowns have made a lot of people consider, is that China's government is completely hostile to blockchain technology and cryptocurrency.
This would be a wrong assumption to make.
In fact, China's government is investing heavily in blockchain technology, and are exploring the possibilities of engaging with cryptocurrencies.
Method to the madness
The Xiong'An Global Blockchain Innovation Fund is a great example of how the Chinese government is investing in blockchain – even if doing so indirectly.
Xiong'An Global Blockchain Innovation Fund is offering as much as $1.6 billion to Chinese startup companies working with blockchain.
The Chinese government and the People's Bank of China know that the future lies in blockchain technology and cryptocurrencies.
They want to be in control of the process, however.
This is not necessarily due to malice or ill-will towards independent Chinese entrepreneurs, traders or miners.
Rather, the Chinese government is, in their own way, acting in the interest of China.
They want to ensure that no money is flowing out of the country, whilst still benefiting from the technological advances offered by blockchain.