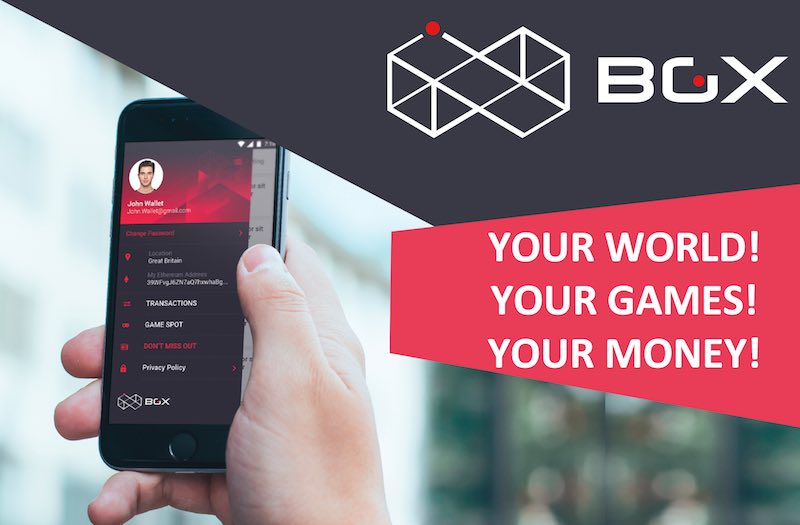 BGX Review
In the world of cryptocurrency, it is, obviously, all about the money. In the world of mobile gaming, money is definitely a deciding factor as well. As a matter of fact, the industry reached a total revenue of $30 billion last year alone. The projections for this year are even bigger, and experts suggest that we will see a 15% growth from last year. It is not an easy industry to break into, however. If you are a developer, you will quickly discover that the companies behind the mobile platforms you are developing games for will charge you quite a lot to use their platforms. There is always a silver lining behind every cloud, however, and this predicament has opened the doors for the blockchain industry to make its entrance. BGX is an ICO that promises to bring something new to the table in terms of financial transactions within mobile gaming. Not only that: they have already proven themselves by impressing a string of industry partners. The fact that BGX has already been tried and tested sets it apart from the majority of ICOs, most of which are projects in the making. BGX brands themselves as the 'fastest, low-cost, and most secure decentralized method of payment processing.' The gaming industry will benefit greatly from this innovative approach to financial transactions, so whether you are a gamer or a game developer – read on!
What is BGX?
Using blockchain technology, the team behind BGX is developing a decentralized platform that has multiple functions. The main aim of the platform is to process payment made in mobile games. Another aim is to allow developers of mobile games an easy way into the world of cryptocurrency. Not only will the developers be able to make money off of their creations in the form of cryptocurrency tokens, they will also have access to a market of mobile game players and grow their audience. Considering that they only pay 10% commission, this is a pretty good deal – traditional app markets charge around 30% commission. The other part of the mobile gaming industry, the players, will also be able to benefit from BGX. Rather than having to contend with ads and sponsored content, they will be provided with a digital wallet and can earn money every time they watch an ad.
What are the key features of BGX?
The developers behind BGX are promising a myriad of functions when it comes to their platform. Among these will be a distribution system for mobile games made for iOS and Android devices. There will of course also be an independent processing mechanism, for cryptocurrency and fiat money alike. Players will have access to digital wallets where they can store their cryptocurrency. Developers will have a subsystem designed for token emission. Many of the common monetization models will also be supported by BGX. Finally, the transactions carried out will be supported by a powerful AI that uses sophisticated algorithms. This AI will not only be able to monitor the financial transactions, but also prevent fraudulent behaviour, create tournament games for players, monitor the overdraft functions, allow users to customise and cluster the mobile applications, help create a compliance model, monitor the applications to ensure that they are complying with the law, and finally control the exchange rate of the various cryptocurrencies being used. Talk about versatility!
What about the tokens?
Another way in which BGX sets itself apart from other ICOs is that is used not one, but two types of tokens. These are called BGX (naturally) and BGT. The BGX token is based on the Ethereum network and uses the ERC-20 standard.
bitcointalk Username: Ico Friends