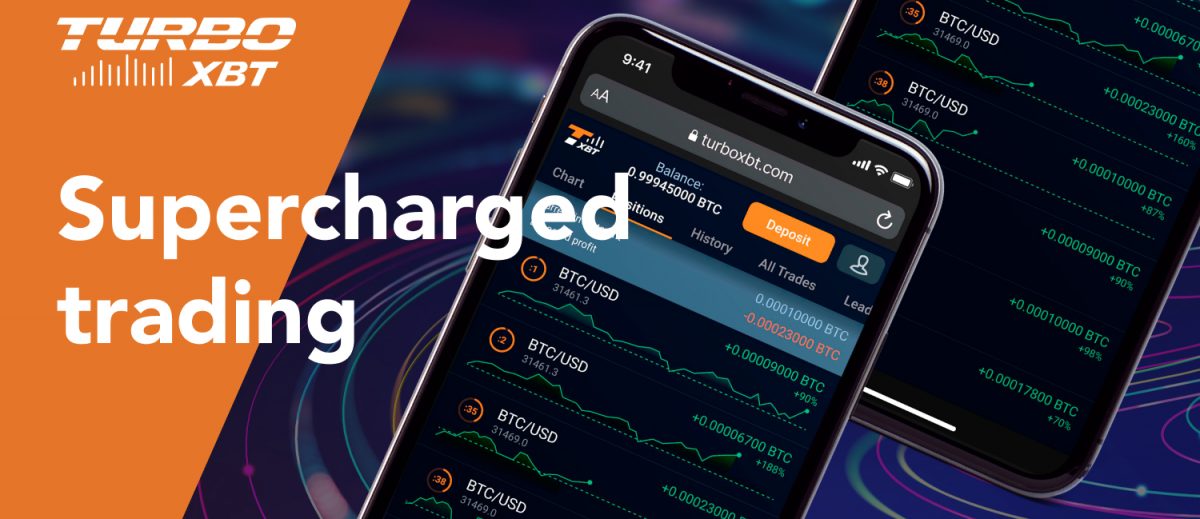 Comments Off

on How TurboXBT Is Ushering In a Revolution In Financial Trading
There's no shortage of trading platforms in the digital currency space. But the sheer choice of platforms and trading products vary considerably, making it difficult for newcomers to know what to do.
While people may have heard about futures, options, and spot trading, few know about copy trading and short-term trading. Copy trading is a form of social trading where users can follow experienced traders to mimic their strategies. It is growing in popularity but won't suit people who are more hands-on and want to make their own trading decisions.
Whereas short-term trading puts the decision making firmly in the hands of the user. It refers to correctly predicting the price direction of digital assets within a short amount of time, such as 15 minutes.
Both copy trading and short-term trading are assumed to be low profitability ventures. But in the case of short-term trading, on the TurboXBT platform, users can make up to 90% profit in as little as 30 seconds.
Joining The TurboXBT Financial Revolution 
TurboXBT is a synthetic digital asset trading platform designed to give users a better deal. By offering short-term trading contracts and high payout rates, it's among the most profitable trading platforms out there.
The main benefit of short-term trading is that traders don't need to wait long to determine if their call was correct. On TurboXBT, users can select contract durations of 30 seconds, 1 minute, 5 minutes, 10 minutes, or 15 minutes. This means a trader can potentially make a lot of money in a relatively short amount of time.
As well as that, the platform was built with simplicity and ease of use in mind. Opening an account is quick and painless; all you need is an email address and password to get started. The whole process can be finished in less than 3 minutes. 
What's more, every stage of the user experience comes with clear, easy to understand notices. That way, users are fully in the picture about what they are doing and the risks involved.
There's no shortage of assets to trade either. Users can pick from a range of synthetic assets, including cryptocurrencies, foreign exchange, indices, and commodities. There are 38 different trading pairs, each with their individual payout rates, to pick from.
A No KYC, No Commission Platform
TurboXBT also levies no commissions on deposits, withdrawals, or earnings, meaning users get to keep more of their capital. And, as a champion of privacy, using the platform doesn't require submitting personal data or identity documentation, ensuring a high level of protection against data breaches.
It recently launched the RevShare affiliate program, enabling more ways to earn. By introducing new users, TurboXBT will pay a 50% profit share on every winning trade, which is payable for as long as the referred user continues to trade. Over the long term, this could build up to be a highly profitable passive stream of income.
Despite being a relatively new exchange, TurboXBT is pushing hard to give everyone a fair and profitable trading experience.