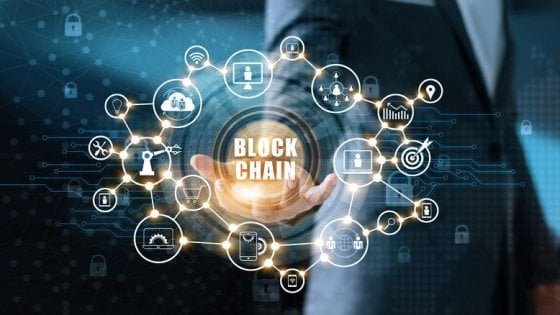 Comments Off

on How blockchain is changing eCommerce and why Bitcoin has nothing to do with it?
Cryptocurrencies gradually become more and more popular which means that they have all chances to become a legitimate part of our financial system anywhere in the world. While governments have contradictory opinions on whether or not crypto should be counted as real money, the technology behind it quietly setting the stage for its global adoption.
There is a pool of thought that blockchain technology is inevitable to alter the way that the eCommerce sector works. Why it has nothing to do with Bitcoin? Because we're talking about the next generation of this technology. Let's see how this type of blockchain can transform eCommerce in the near future.
Supply chains
Dropshipping is nothing new in modern eCommerce. As soon as you go to your Facebook or Instagram account, ad posts appear, suggesting you products and services that could potentially interest a person of your age group. These are simply dropshipping websites, whose owners don't even have those products in stock. Instead, they trigger a whole supply chain when you hit the button "buy". So when you do that, the manufacturer sends the product to the shipment company and they simply deliver it to your post office or mailbox while the website where you bought it acts solely as an intermediary.
But how often did you get not what you expected as a result of such shopping? How often did you pay and then it turned out that the seller doesn't have that product in stock and you had to ask for a refund? Quite often, those situations happen to millions of consumers around the world which doesn't make them happy.
Supply chains run by blockchain will bring much-needed clarity, especially in eCommerce where you can't touch and smell what you're buying. Having widgets like a BTC calculator on your website is a good thing, yet blockchain can be much more useful. The digital ledger will enable tracking the goods from their producers through numerous distributors, regulators, and deliveries. The more transparent and reliable process of tracking the eCommerce supply chains through blockchain will not only make consumers happy but also will appear useful for numerous companies involved in the shipment. Because in such a way it will be easier to track the quality compliance, delivery terms, number of items shipped, and much more.
Ownership
As an immutable public ledger, blockchain is capable of storing unique and verifiable data. This could be, for example, the unique code of a product by which a genuine item could be distinguished from a copy. Brands that care for the authenticity of their goods might want to implement blockchain for maintaining their intellectual rights.
Partially, a digital record of the unique codes is native to any branded commodity. Just think about perfumery batch codes or car serial numbers. Although, these codes could be printed randomly on an exact copy. You never know whether it's a real code of an authentic product or not until you go to the company's site and type this code online. Blockchain technology would allow to track the whole history of the specific item, including all the chain of fixes and ownership changes when it comes to products from the automotive industry and likewise. As a result, you will be sure of the product that you're buying at the very stage of choosing it and you will be able to check it on a public ledger anytime.
Online payments
Slowly but surely, eCommerce is adopting the economics of a blockchain. What's good about blockchain when it comes to payments online is that you can pay instantly in a browser if you connect your crypto wallet to it. You can also receive payments like online tips, which are already implemented as part of Reddit functionality.
Since the blockchain specifics imply that every payment is written into a public registry, every consumer that buys online by means of the blockchain is protected against fraud. This could become a significant advantage to a seller that utilizes this technology because one of the major concerns of people who buy online is insecurity. Especially if you're buying from a private seller, not a big store or renowned brand. The probability of the event when you send your money to the person you don't know and don't get anything in return still exists on most of the public platforms like Etsy and Amazon. If they would use blockchain for all the transactions, every user could trace the movement of their funds and therefore, there would be practically no possibility of stealing funds.
New generation of apps
The blockchain business ideas range from those which are already in use to even the crazy ones. Yet, who knows, maybe tomorrow we will be absolutely okay with some of the revolutionary inventions. At the end of the day, people doubted Bitcoin when its value was below $1, too, and look how far we've gone with cryptocurrencies right now.
One of such crazy ideas which can find its way into eCommerce is personal thinking blockchain. Studies suggest that it is possible to record human thoughts with the help of devices like nanorobots, brain-to-computer interfaces, consumer EEGs, and intracortical recordings. These devices could help encode thinking into a standardized string of data. This way everyone could create a backup of their thoughts. Researchers say that this type of data could be added to the new generation of health tracking apps on smartphones and smartwatches. AI could process and analyze this data giving users practical recommendations that could improve their personal experiences and mental performance. These recommendations could be added as either conscious or subconscious suggestions through voice assistants like Siri. Although voices in your head recommending you to buy new shoes sound a bit off, who knows, maybe this technology one day becomes our eCommerce reality.